This shirt. This outfit.
It will go down in history.
I bought this blouse before I left Anthro as my love for it grew exponentially in one night.
I couldn't leave without it.
I knew it would be a while before I could wear it without sweating, so I patiently stared at it until then.
I can't wait to wear it again, whenever the time may be. It is so beautiful and such a special piece.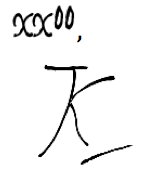 Save
Save
Save
Save